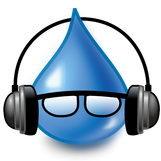 Get the SMART DROP on process chillers
Get email alerts when new process chiller SMART DROP video-casts are available OR submit your own technical questions for our experts to answer in a future video-cast event.
Starting on December 1st, 2017, we are expanding our SMART DROP chiller education program to include regular YouTube video-cast answering your chiller related technical questions. With your permission, we will announce your first name, city, state and company name. Post production, the video will be uploaded to all Legacy chiller websites, Legacy's YouTube channel and Legacy various chiller education blogs including the popular Process Chiller Academy.

YOUR QUESTIONS ANSWERED BY THE EXPERTS
Resent SMART DROP posts
Question: What is the purpose of a City Water Changeover Panel?
Sign up to get an email alert when new SMART DROP video-casts are available.
Submit your chiller question for use in our weekly SMART DROP video-casts